Discover more from It's Meseidy
A space where I can share my unhealthy obsession with news, politics, and culture. I doom scroll, so you don't have to. Do not enter if you can't handle sarcasm and bluntness.
Over 3,000 subscribers
Weekly News Bites #019 | Durham report, Adidas campaign controversy, & Martha Stewart on the cover of SI
All of the top stories 📰 of the week in small bites.
It's Meseidy is, a reader-supported publication. Please consider becoming a paying subscriber or making a one-time or recurring donation to show your support.

Hi friend!
It's FRIDAY, May 19! YAY
Some of the stories this week!
A recent report by special counsel John Durham reveals that the FBI's investigation into Donald Trump's alleged collusion with Russia was flawed and lacked evidence.

Marjorie Taylor Greene to introduce articles of impeachment against FBI Director Christopher Wray and Matthew Graves, U.S. attorney.

Florida Governor Ron DeSantis to challenge Trump in the 2024 presidential race, shaking up the Republican nomination contest.

Adidas faces controversy as male model showcases women's swimwear in pride collection.

Homeless Veterans Displaced to Make Room for Migrants in New York City.

Martha Stewart, the iconic lifestyle guru, made history as the oldest model to grace the cover of Sports Illustrated Swimsuit at the age of 81.
Follow me on Instagram!
---
→ A recent report by special counsel John Durham reveals that the FBI's investigation into Donald Trump's alleged collusion with Russia was flawed and lacked evidence. The probe, known as Operation Crossfire Hurricane, fueled media coverage and conspiracy theories about Trump's ties to Russia. The report highlights the FBI's bias, disregard for exculpatory evidence, and reliance on information provided by Trump's political opponents. Durham's investigation also corroborates details regarding Hillary Clinton's involvement in creating controversy around Trump's collusion with Russia. Despite the report's findings, significant reforms to the FBI are not recommended. The lack of accountability and the media's silence on these revelations contribute to a growing distrust in the federal government and the media. Democrats must address and stop rewarding abuse of power for the sake of political gain in order to heal the nation's political divisions.
→ Debt ceiling showdown: talks of tightening work requirements for low-income programs spark debate and opposition. Aides of President Joe Biden and Republican House Speaker Kevin McCarthy are discussing the possibility of tightening work requirements for low-income Americans participating in benefit programs. The focus is primarily on the Supplemental Nutrition Assistance Program (SNAP) and Temporary Assistance for Needy Families (TANF). Republicans are demanding work requirement reforms and federal spending cuts as conditions for raising the debt ceiling, while Democrats are opposed, considering the proposal to be harmful. In 2022, SNAP assisted 41.2 million Americans and cost $119.4 billion, while TANF aided fewer than 1 million families at a cost of $16.5 billion annually. President Biden has emphasized that he will evaluate Republican proposals based on principles that avoid pushing Americans into poverty.


→ Marjorie Taylor Greene to introduce articles of impeachment against FBI Director Christopher Wray and Matthew Graves, U.S. attorney. Citing Matthew Graves's office's handling of Jan. 6 prosecutions and the alleged neglect of offenders arrested by D.C. police. During a hearing of the House Oversight Committee, Greene criticized Graves for the slow judicial process and accused him of failing to prosecute two-thirds of those arrested by local police. Graves defended his office's approach, emphasizing concerns about due process and the viability of cases. Greene accused him of politicizing the office and announced her plan to impeach him. This announcement coincided with her plans to impeach FBI Director Christopher Wray for allegedly targeting the Biden administration's political adversaries.


→ The Biden administration will end the pause on student loan payments soon, after the pandemic emergency. Payments are expected to resume either 60 days after the Supreme Court rules on Biden's forgiveness plan or 60 days after June 30. Advocates warn of potential loan defaults and urge the administration to consider the impact on borrowers. Some experts predict the administration will proceed with the resumption of payments, while others advocate for another extension. The political impact remains to be seen.


→ Florida Governor Ron DeSantis to challenge Trump in the 2024 presidential race, shaking up the Republican nomination contest. Florida Republican Governor Ron DeSantis is set to officially announce his candidacy for the 2024 U.S. presidential race, positioning himself as the main rival to former President Donald Trump for the Republican nomination. DeSantis is expected to file the necessary paperwork on May 25, coinciding with a donor meeting in Miami, and will have a more formal campaign launch the following week. Trump has recently intensified his attacks on DeSantis, but a Reuters/Ipsos poll shows Trump maintaining a strong lead in the Republican primary. DeSantis' decision to wait until the completion of Florida's legislative session has affected his standing in national polls. However, he and his team have been working to build support, including through a political action committee called Never Back Down. DeSantis, who was re-elected as Florida's governor in 2022, has achieved conservative victories in the state legislature, which may boost his campaign.
It's Meseidy is a reader-supported publication. To receive new posts and support my work, consider becoming a free or paid subscriber.
→ Senate hearing explores regulation and risks of generative AI. During a Senate Judiciary Committee hearing on the regulation of AI, OpenAI CEO Sam Altman, IBM's Christina Montgomery, and NYU professor Gary Marcus testified and advocated for the governance of generative AI. The hearing touched on various risks associated with generative AI, such as job replacement, copyright law, and national security. Senator Richard Blumenthal set the tone by playing a deep fake recording of his voice, highlighting the impressive yet potentially dangerous capabilities of generative AI. Altman called for a new fed or global agency that would issues licenses to AI companies once they reach a certain size and assure that they are following regulations. Altman and Montgomery expressed openness to government oversight and regulation, even suggesting the need for a new federal or global agency that would issue licenses to AI companies once they reach a certain size and ensure that they follow regulations similar to the FDA. Misinformation emerged as a major concern, particularly during upcoming elections, with calls for transparency and third-party "nutrition labels" on generative AI content. The hearing concluded with the acknowledgment that national security threats posed by generative AI require further attention.


→ Five TikTok users have filed a lawsuit in US District Court in Montana to challenge the state's new ban on the popular Chinese-owned platform. Montana Governor Greg Gianforte signed legislation to ban TikTok in the state, effective from January 1. The users argue that the ban violates their First Amendment rights and that the state is overstepping its authority in matters of national security. The lawsuit names Montana Attorney General Austin Knudsen, and the case is assigned to Judge Donald Molloy. TikTok, owned by ByteDance, contends that the ban infringes on the First Amendment rights of the people of Montana and vows to defend its users' rights. The ban is part of a broader concern over the Chinese government's influence on the platform. Previous attempts to ban TikTok in the US have been blocked by courts.


→ Walt Disney Co has canceled its nearly $1 billion plan to build a corporate campus in central Florida due to "changing business conditions." The campus would have accommodated 2,000 employees, including Walt Disney Imagineering and the Disney Parks division. The decision was met with complaints from California-based employees who did not want to relocate. This move comes amid an ongoing legal battle between Disney and Florida Governor Ron DeSantis, sparked by Disney's criticism of legislation limiting discussions on gender identity and sexuality in schools. The cancellation has raised questions about Florida's commitment to attracting investment and jobs. Disney had previously announced plans to invest $17 billion and create 13,000 jobs in the state over the next decade.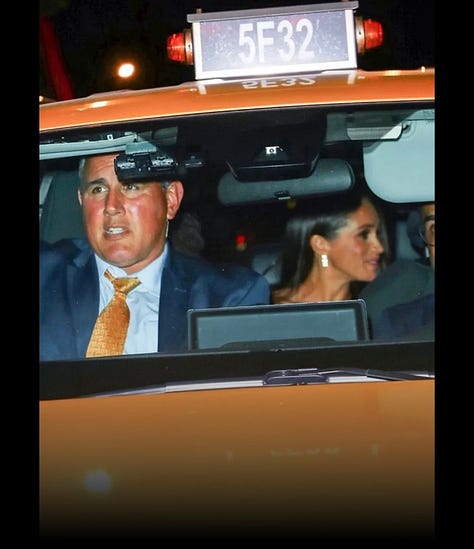 → Skeptics question Meghan Markle and Prince Harry's "near-catastrophic" car chase claims in Manhattan. Piers Morgan, Megyn Kelly, and Caitlyn Jenner have criticized Meghan Markle and Prince Harry's claim of being involved in a "near-catastrophic" two-hour car chase in Manhattan. The Duke and Duchess of Sussex stated that they were pursued by aggressive paparazzi after leaving an awards event. However, skeptics like Morgan and Kelly expressed doubts about the validity of the story, questioning the feasibility of a two-hour chase in Manhattan. The New York Police Department confirmed that they assisted the couple's security team but reported no collisions or injuries. A cab driver who drove Markle and Harry mentioned being followed by paparazzi for about 10 minutes, prompting the couple to return to a police precinct out of concern for their safety.


→ Bident to set up "work hubs" in key election cities to draw workers for his infrastructure projects. These programs aim to provide equitable access to training, education, and services for workers in renewable energy, manufacturing, and other sectors benefiting from federal investments through infrastructure and economic legislation. The initiatives include the establishment of "Workforce Hubs" in five cities, an "Advanced Manufacturing Workforce Sprint," and the expansion of the "Good Jobs, Great Cities Academy" to 15 additional cities. The hubs will receive federal assistance, while the manufacturing program will focus on apprenticeships and certifications, particularly in underrepresented communities. The academy will help cities develop solutions to upskill workers for infrastructure, clean energy, and advanced manufacturing jobs. The administration's efforts align with its goal of rebuilding infrastructure, creating jobs, and bridging the gap between education and employment.


→ Texas legislature passes bill banning gender-affirming care for transgender minors, joins other states in restricting healthcare options. The Texas legislature has passed a bill that prohibits doctors in the state from providing gender-affirming care to minors. The bill, which is now awaiting Governor Greg Abbott's signature, bans healthcare providers from prescribing hormones, puberty blockers, or performing surgeries to aid the transition of transgender minors. An exception is made for children currently on hormones or puberty blockers, but they must gradually stop using these drugs safely and medically appropriate. The American Civil Liberties Union (ACLU) has criticized the legislation, calling it a setback for evidence-based, life-saving health care. If signed into law, Texas will join 16 other states, including Montana, Idaho, and Alabama, that have already implemented similar bans on gender-affirming care for transgender youths.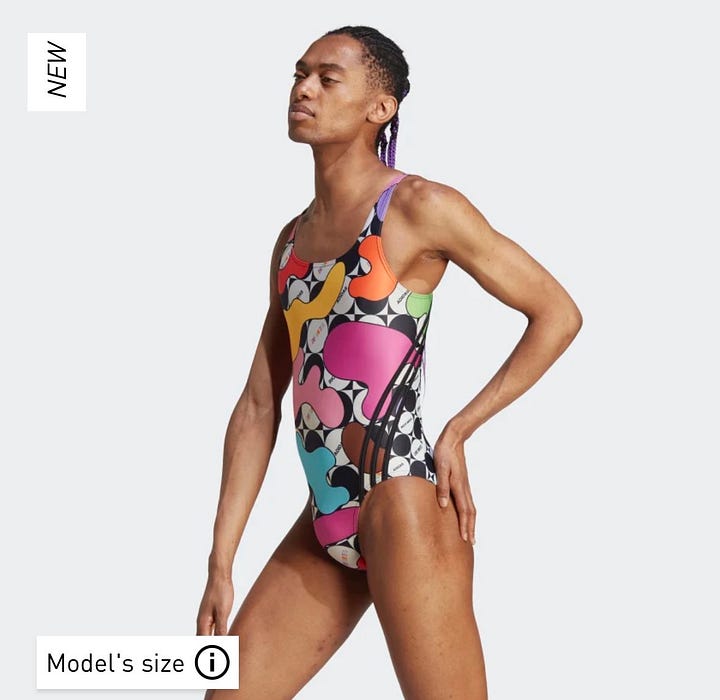 → Adidas faces controversy as male model showcases women's swimwear in pride collection. Adidas recently launched its "Pride 2023" swimwear collection, featuring bathing suits advertised under the "women's" section on its website. The collection, designed by Rich Mnisi, aims to celebrate self-expression and unite the LGBTQIA+ community. However, controversy arose as the swimwear was modeled by an apparent male, including a colorful one-piece called the "Pride Swimsuit," which showcased a noticeable bulge in the crotch area. While it is unclear if the model identifies as male or transgender, the images sparked criticism on social media, with some accusing the brand of erasing women and pandering to a small demographic. Similar criticisms have been directed at other brands like Nike, which faced backlash for partnering with transgender social media star Dylan Mulvaney. The controversy highlights ongoing debates around gender representation in fashion and advertising.




→ Federal appeals court hears case challenging access to abortion drug, potentially heading to Supreme Court. A federal appeals court in New Orleans is hearing legal arguments regarding women's access to the abortion drug mifepristone, challenging a decision made by the FDA more than two decades ago. The case is likely to reach the Supreme Court, which has already intervened to maintain the drug's availability during the ongoing legal battle. The judges nominated by former Presidents Trump and Bush have a history of supporting abortion restrictions. The case is being argued following the Supreme Court's overturning of the Roe v. Wade ruling, leading to increased abortion bans and restrictions in several states. The FDA has made mifepristone more accessible over the years, but the current case questions its initial approval and subsequent actions. The outcome of the case will have significant implications for abortion rights and access in the United States.


→ South Carolina's Republican-led House passes a "fetal heartbeat" bill restricting abortions. South Carolina's Republican-controlled state House of Representatives has passed a "fetal heartbeat" bill that aims to ban abortions after about six weeks into pregnancy, sending it to the state Senate for further consideration. The bill, which passed with a vote of 82 to 33, is a modified version of a previous ban that was deemed unconstitutional by the state Supreme Court. Republican lawmakers in several states are proposing aggressive abortion restrictions following the revocation of federal abortion rights by the Supreme Court last year. The fate of the bill in the state Senate remains uncertain as some senators who originally supported it now express opposition. Democrats attempted to introduce various amendments during the debate, addressing issues such as healthcare access and domestic abuse, but all were rejected by the Republican majority.



→ The Turkish opposition leader, Kemal Kilicdaroglu, is taking an anti-migrant stance to gain nationalist votes. He claims the government allowed 10 million "irregular" migrants in without evidence and promises to repatriate all refugees if he becomes president. Turkey has around 3.6 million Syrian refugees, but the economic crisis has fueled resentment towards them. Critics say Kilicdaroglu's comments are xenophobic and aimed at pleasing Erdogan's supporters. Over 50,600 undocumented immigrants have been apprehended this year, and the treatment of migrants and refugees in Turkey has become hostile.

→ A 78-year-old U.S. citizen and Hong Kong resident named John Shing-wan Leung has been sentenced to life imprisonment for espionage by an eastern Chinese court. He was stripped of his political rights and the court did not provide details on the alleged offense. The US embassy acknowledged the case but declined to comment further. Leung was reportedly connected to Chinese patriotic organizations in the US and supported the national security law imposed by China in Hong Kong. The Hong Kong Security Bureau has not commented.


→ NYC mayor plans to house immigrants in school gymnasiums temporarily. Parents in several New York City schools are expressing concern as their gyms are set to be used as temporary housing for migrants in response to the surging migrant crisis. While parents say they support the city's status as a sanctuary and care about asylum-seekers, they find the use of school grounds unacceptable due to safety worries and potential disruptions to their children's education. Some fear that their kids will be confined indoors without access to playgrounds or outdoor activities, raising security concerns as well. Protests are being organized by parents who suggest alternative locations, such as the Javits Center or stadiums, for housing the migrants. New York City Mayor Eric Adams has announced the plan to use school gymnasiums as temporary housing, assuring parents that security measures will be in place to separate the migrants from the rest of the school campuses. The city is facing a significant influx of asylum-seekers, with approximately 65,000 arrivals, and is urging other elected officials to assist. Meanwhile, in Texas, Governor Greg Abbott has resumed sending immigrants to sanctuary cities in an effort to relieve pressure on border towns.


→ Homeless Veterans Displaced to Make Room for Migrants in New York City. Several homeless veterans in New York have been displaced from hotels near New York City to make room for migrants from the southern border, according to the Yerik Israel Toney Foundation. Around 20 veterans were informed that they needed to leave their accommodations early. The move was prompted by the influx of migrants to New York City, leading Mayor Eric Adams to relocate them to Orange County. The foundation, which assists homeless and low-income veterans, received calls from affected veterans, including those who served in Vietnam and Afghanistan. They were swiftly relocated to a hotel in the Hudson Valley. The veterans' trust in the foundation was damaged, and it was revealed that hotels receive higher payments from New York City for housing migrants than from the foundation for housing veterans.



→ Fox Entertainment has announced an upcoming special that will delve into Britney Spears' life following the end of her 13-year-long conservatorship. The special, titled TMZ Investigates: Britney Spears: The Price of Freedom, promises to provide details about her troubled marriage, family estrangement, alarming behavior, failed intervention, and her enduring influence in the music industry. Britney Spears has been vocal about her dislike for past documentaries about her life and conservatorship, calling them "humiliating" and "trash." Although she didn't mention any specific documentaries, popular ones such as Controlling Britney Spears, Framing Britney Spears, and Britney vs. Spears gained attention during the Free Britney movement, which preceded the end of her conservatorship in November 2021.


→ Martha Stewart, the iconic lifestyle guru, made history as the oldest model to grace the cover of Sports Illustrated Swimsuit at the age of 81. Despite having only two months to prepare, Stewart intensified her Pilates routine, monitored her diet, and abstained from alcohol. In addition to her regular facials, she opted for more frequent sessions and even got a spray tan. Stewart, who had previously worked with renowned photographers like Richard Avedon during her modeling days, jokingly remarked that she should have been on the cover when she was younger and posing in swimsuits regularly. However, back then, her modeling rates were lower than the $ 75 an hour she earns now.